Sale!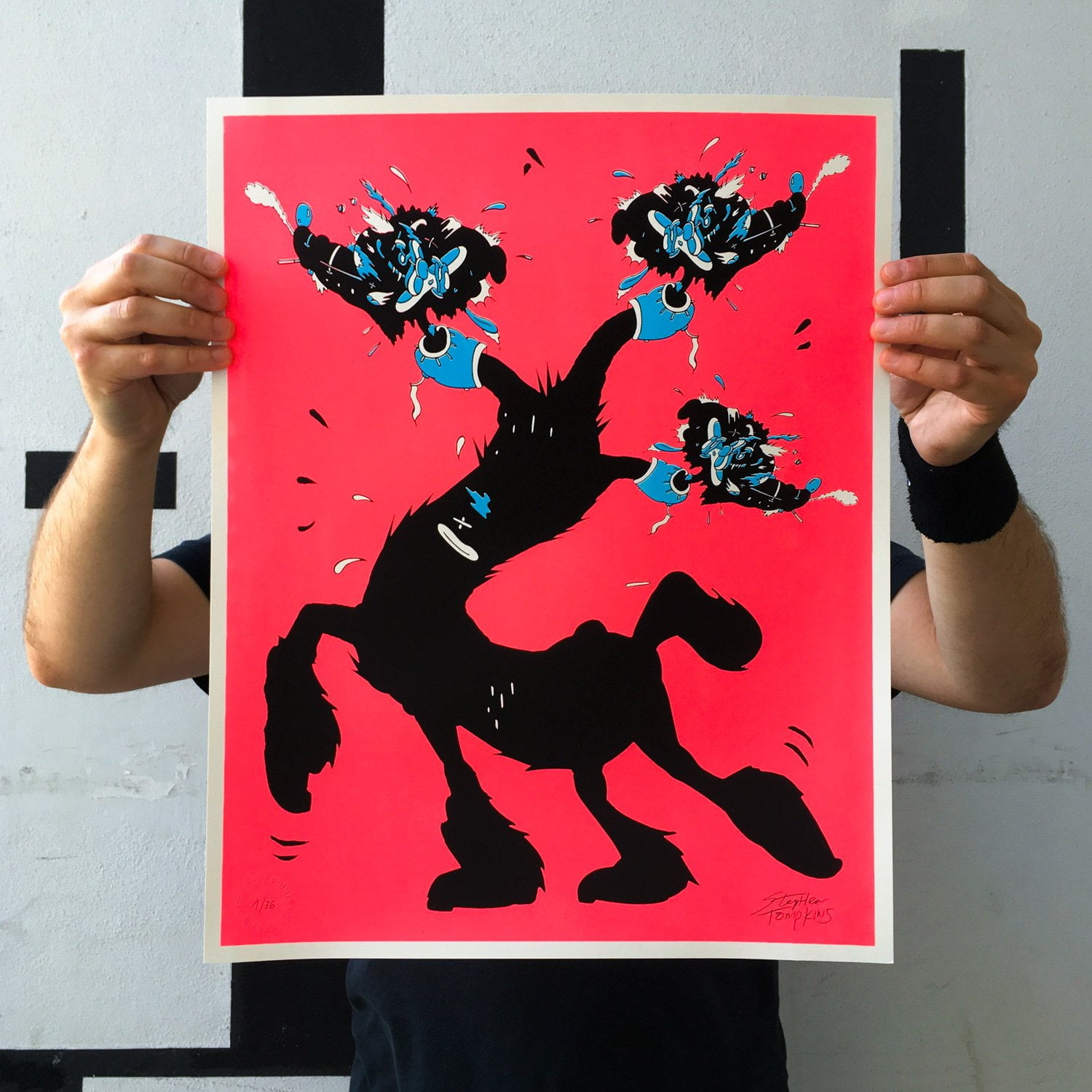 STEPHEN TOMPKINS (US) – Love is a Hawt Dawg From Hell (pink Ed.)
Stephen Tompkins (US)
"Love is a Hawt Dawg From Hell", 2016 (pink edition)
3C screen print on Munken Pure Paper, 300g/m2
40*50cm, Edition of 36
The print ships signed, numbered and blind stamped
Release date: 9am 30. June (GMT+1)
Stephen Tompkins is an American artist and experimental animator currently based in Ohio after living for many years on the US West Coast. His idiosyncratic style recalls the sensibilities of outsider/visionary art, urban/street art, comic art forms, vintage animated cartoons form and color. He oftentimes deconstructs these vocabularies to their atomic elements and resurrects them as organic associative assemblages sometimes superimposing these metastatic formations on photographic imagery. Robin Clark of MCASD remarked "Tompkins' associative process playfully sutures the sublime and the ridiculous." Additionally, his work has been associated with the 'Hardcore' Pop Surrealism movement.
Links:
Artist's website
In stock
---